EXTREME'S MISSION IS SIMPLE
At Extreme we put customers first. We are customers too, so we treat you like we would want to be treated. The service we provide will keep you coming back. Our staff members are very neat, clean and organized. After an installation you will be left wondering, if your car was ever pulled apart.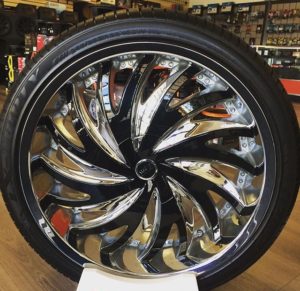 ---
Our store was recently relocated to a new, inviting location. More space for your comfort. Pull up to our walk in storefront, and indulge in the wide array of products and accessories in our showroom. From wheels, tires, amps, speakers, to, wire harnesses and dash kits, you name it! we have it!
---
First, is our retail service. You choose your product from our wide selection… if we don't have it, we will source it. Place your order and we'll have your item shipped within one business day.
---
Next, is our installation stage… your car goes into our working area, located at the rear of the building for product installation. You can leave your vehicle, or wait in our comfortable seating area. No worries, our team is very fast, so wait time is no more than 30 mins, depending on the type of service.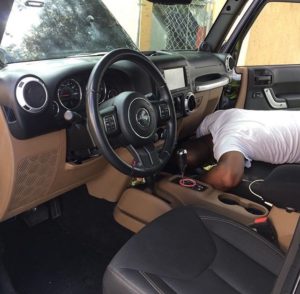 We look forward to serving you soon.
Visit us at
1747 45th Street,
West Palm Beach FL 33407.
Our office hours are
Monday – Friday 10:00 a.m. – 7:00 p.m.
Saturdays 10:00 a.m.- 6:00 p.m.
Sundays CLOSED
Please note that hours of operation may change without notice.
Feel free to call us at (561) 309-7828 to make an appointment.
Navigation Backup Camera Install
25 years of professional experience

Comfortable waiting atmosphere

Quality service guaranteed
Met greg for the first time today it was a good experience I recently came from Chicago and I currently have 2:15 kicking and 8 door speakers, but the sound is not there on the highs. He could of easily sold me an equalizer or radio but he did not. Instead he tested a few things and decided what needs to be done. first find the factory amplifier and rewire everything. excellent service I definitely recommend extreme sounds.

David Beccera

The best shop in South Florida, hands down, for Audio and Rims!! Huge shout out to them, for making my speakers go Hammer!!

Chaz Kleabir
Summer Funday Event

June 18, 2016 /

0 Comments

Extreme promoted their products and services at the annual music festival by X102.3 downtown West Palm Beach. Check [...]

We have moved to a new location

June 11, 2016 /

0 Comments

Extreme Sound have recently moved to a new location. We've expanded our showroom to offer more product displays and [...]

Summer Music Festival 2016

June 11, 2016 /

0 Comments

Extreme Sound will have a showcase at the annual Summer Music Festival on June 16 at the Meyer Amphitheater downtow [...]
SOME OF OUR FEATURED BRANDS